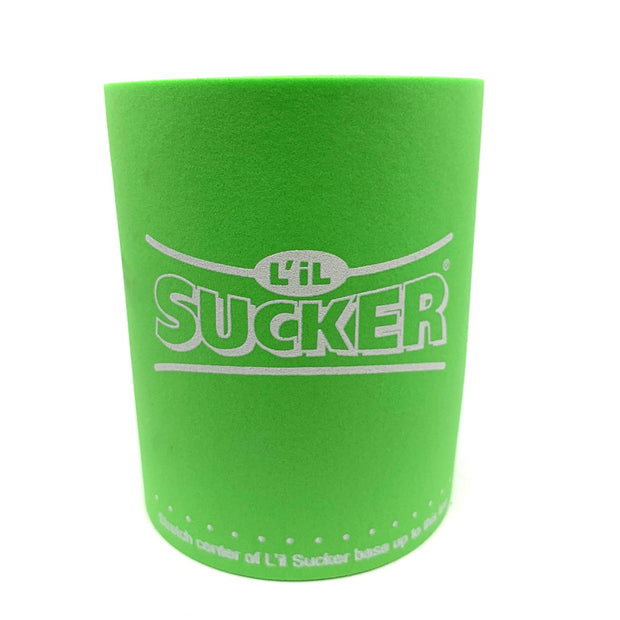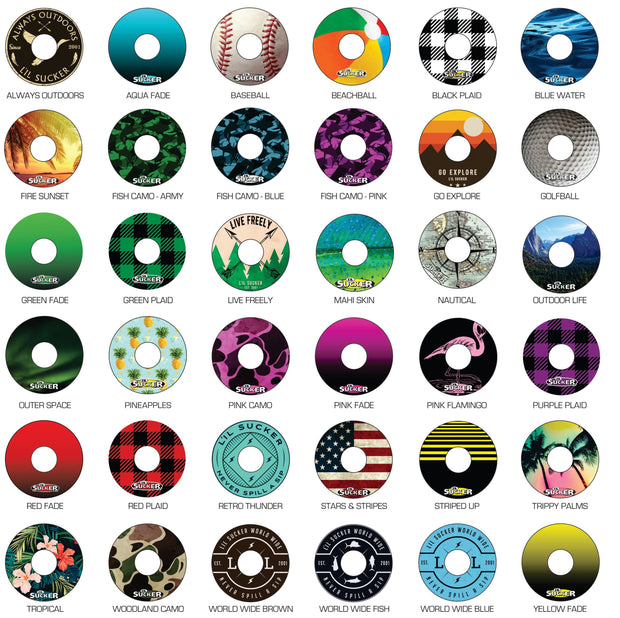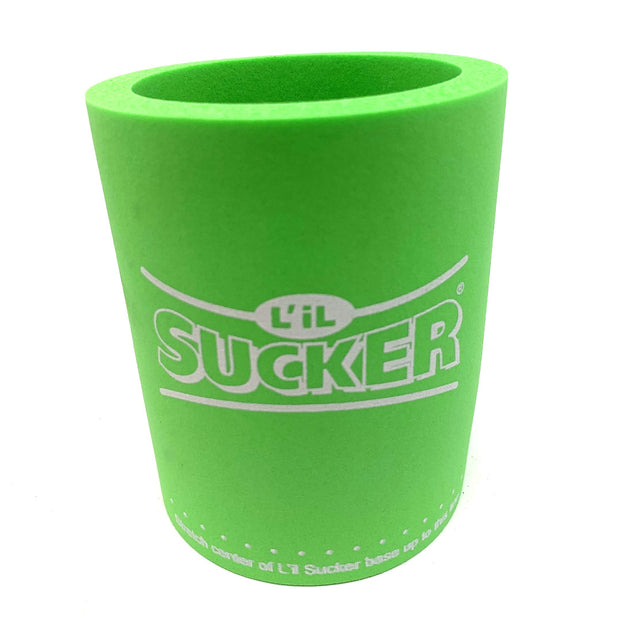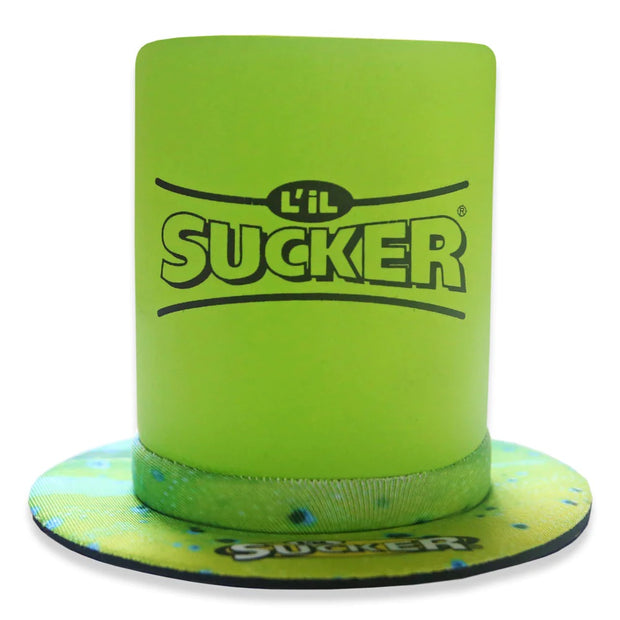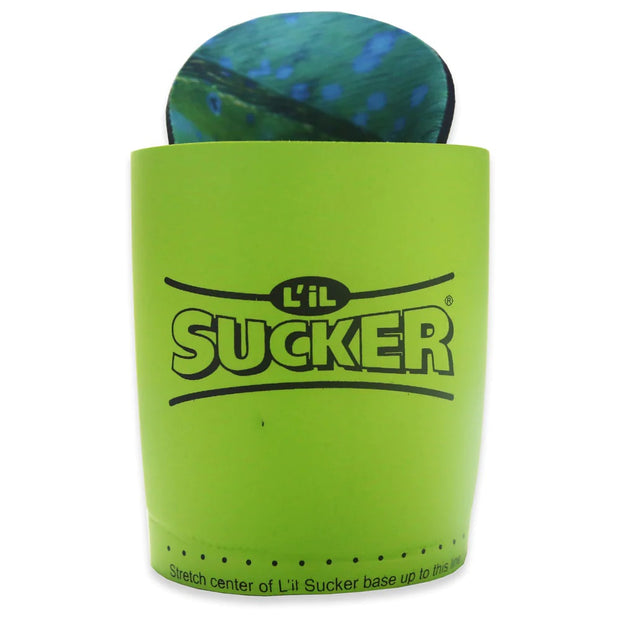 Pair this Neon Green L'il Sucker® Insulator with one of the 36 Holster Designs pictured for a look all your own!  (Shown here with Mahi Skin Base)
The L'il Sucker® Insulator is perfect for cans and bottles up to 3″ in diameter (anything that would fit in a standard koozie). Use it to keep your drink firmly stuck in place on your boat, PWC, raft, or kayak.

The patented L'il Sucker® Insulator keeps your drink still and secure in a world full of motion. Whether you are blasting down the river in a center console boat, riding trails on your ATV, or even experiencing a bit of turbulence on an airplane commute, L'il Sucker® keeps your drink firmly planted where you set it down. Just slide the L'il Sucker Ring onto the bottom of the koozie and line it up with the dotted line. Slip in your favorite canned or bottled beverage. To pick up your Insulator just hit the lip and take a sip. When you set your drink down the neoprene sucker will keep it suctioned down on any non-porous surface.
*Colors may differ slightly from what is shown